Enrico Sangiuliano Interview Enrico Sangiuliano chats about his upcoming RESISTANCE Debut in Ibiza, his artist album Biomorph and how it came together…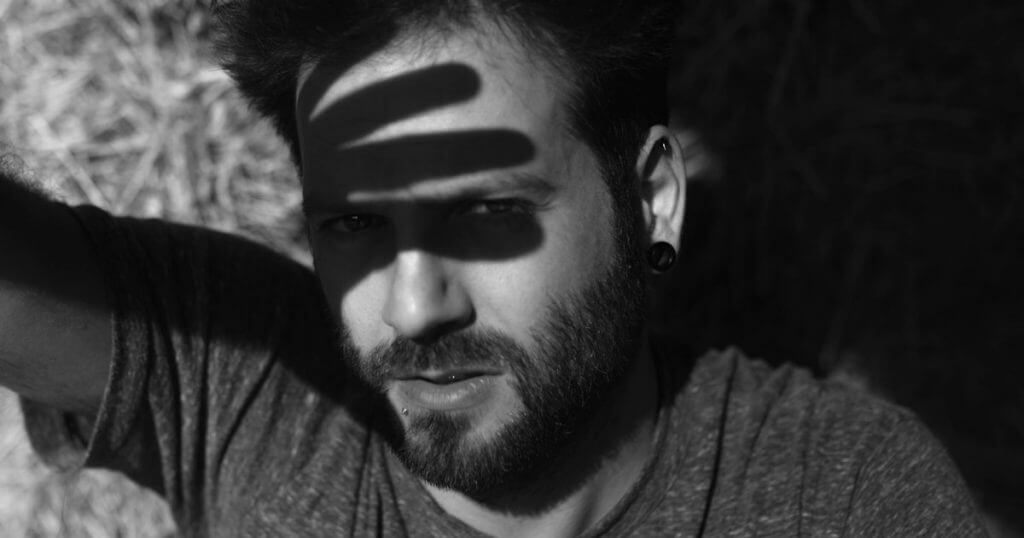 Italian techno DJ and producer, Enrico Sangiuliano always had a knack for music. Even as a child, Sangiuliano's desire was to create noises and sounds from everyday objects. In the 1990s, he discovered how to produce music on his laptop at home and from there his career as an artist began, playing all over venues in Italy for about 10 years then eventually the world. Since 2009, he has released productions on a plethora of renowned labels including Truesoul, Octopus Recordings, and of course Drumcode. He has collaborated with some of the best, including the likes of Adam Beyer, Mauro Picotto, Secret Cinema, Paride Saraceni, Armand van Helden and Dusty Kid. Sangiuliano just released his artist album, Biomorph which is a concept created to take the listener on a journey of evolution. Learn more about Enrico Sangiuliano's album below and join him this Tuesday for his RESISTANCE debut at RESISTANCE IBIZA Week 4 - Adam Beyer presents Drumcode...
Q

You just recently released your artist album, Biomorph. How did the journey for the creation of this album begin and how did the name come to be? What was the thought process behind making it four parts?

A

The whole album is about evolution, which always happens in stages. Therefore, the tracks have been arranged into a section which I felt they best represented. I find it very interesting that evolution whether mechanical or biological, can take many different paths, but they always have the same starting and end point. This is what I tried to emulate with the tracks on the album. The name comes from something which is constantly changing and evolving 'morphing' biologically but simulated through technology. You can explore the full concept on http://biomorph.drumcode.se

Q

Tell us more about each distinctive part of the album and the different elements that distinguishes each?

A

The first chapter is called 'Organisms' and it's compiled by three tracks that represent three living beings, a simple one and two complex ones formed by many organs. The second is called 'Cosmic Forces' and it's based on the universal laws that interact with us. The third, 'Metamorphosis' analyses our progressive detachment from nature and biological evolution and our dependency on technology. The fourth and final chapter 'Two Probabilities' is the only chapter that looks ahead, showing two possible endings. A positive one, in harmony with machines, and a negative one, where humans reach the end of their useful presence in this Universe, called EOL (End Of Life).

Q

Do you think Biomorph is something everyone can relate to?

A

Of course. Techno is music made with technology and Biomorph is a representation of living beings working with and alongside technology. That applies to everything from plants, animals, fungi and more.
What we are familiar with today could not exist without the contribution of those tiny mono and multicellular organisms and what they have done in the last 2 billion years. We are all connected between us and the universe in life, death, evolution, molecules, patterns, supernovas and the ozone.

All of us are born into this life, with the past experiences of humanity being available to us. When born we have all of the experiences that have been before us, but through life, we evolve and create our own experiences, which develop our personalities and path in life.

Experiences can come in many forms, whether it be the invention of something new, travel, a piece of art or composition which moves you. Each of these elements help us to expand and evolve into something new for the next generation.

It sounds complex, I know. But I think we need to challenge ourselves to understand what it means to live. Biomorph was just a representation, and perhaps brings you the concept in a much wider and vast term, but you can go as deep as you like.

Q

When did you begin writing and producing music? What were early passions and influences? How did it all begin for you?

A

I was always very musical from a young age and enjoyed making noises with anything I could find around the house. I got some drums to start with and then gradually a PlayStation and a computer, from there I started to make more electronic sounding noises and it developed. I started out some of my first gigs, like most, at local parties and friend's houses. Not professional gigs at all – but my music got noticed, and I was asked to play one of these insane raves in the countryside in Italy. Back then, they were all illegal and really popular, they had a massive following, and it was here that I played regularly, a lot of my tracks ended up being anthems of that period, yet they're all still unreleased and no one has heard them, unless they came to those parties.

Q

What is your setup like when preparing for a performance? Do you to prefer to use specific instruments and tools over others?

A

I usually surf through my tracks with Rekordbox software, then put them on the USB sticks and play with 3xCDJS, a Xone92 mixer and usually Boss RV-6 and DD7 pedals. But there are so many great pedals around. RMX1000 is also welcome.

Q

This summer, you will be making your RESISTANCE debut in Ibiza as Adam Beyer presents Drumcode on August 7th. How ecstatic are you to be a part of this night and performing at the world's largest nightclub?

A

Honestly, I have played some amazing clubs and festivals all over the world, but to be part of the Resistance night at such a legendary club on of course, the most legendary island in the world when it comes to parties and the history of dance music – well it's going to be massive. With the team all there too, it's like one big family party. Combined with the huge production levels of Ultra – I can't wait, the 7th August is going to be one to remember!

Q

What is your favourite part about visiting the island of Ibiza and why?

A

I am really into nature, going back to my roots, relaxing and getting away from it all. I find that this job means you are always on the move and always in non-places and in an environment, which isn't necessarily healthy for you. Ibiza offers some of the most amazing scenery, nature, hikes and undiscovered beaches – I can't wait to have a few days to just see the beautiful island again, eat some amazing local food with friends and perhaps do some meditation ☺
Own 'Biomorph' now on Beatport: https://www.beatport.com/release/biomorph/2282084
Don't miss Enrico Sangiuliano in action this coming Tuesday at RESISTANCE IBIZA Week 4 – Adam Beyer presents Drumcode.